You've finally admitted that your blog's income isn't covering expenses. 
It was hard to admit, even just to yourself, that you are still not making the income that you dreamed of when you first started your blog. 
You've spent hours
learning how to create blog posts, drive traffic, use social media, and SEO, but the income is just growing soooo slowly. You wish there was a way to increase your income, WITHOUT increasing your expenses. 
You don't want to put more ads on your site. And you already have more affiliate relationships than you can manage.
But what else can you do?
What if you could figure out exactly what your readers want, and get them to pay you to provide it? Sounds a bit too simple, right? 
It's not. 
There are things that your readers are searching all over Pinterest for, but can't find. Things like printable planners, templates, spreadsheets, and workbooks. Things that need to be created by an expert. 
And that's the thing, isn't it?
You don't feel like an expert.
I can guarantee you one thing...if you can run a blog that brings in steady traffic, you are an expert.
People come to you because you know your topic and they stay because you write about it well. 
So, let's take that expertise and turn it into profit!
Introducing 
Product Perfection
A step by step course on the why, how, and where of selling printable products online. 
This isn't just an overview of how to start an online shop. I walk you through everything!
~ How to research what products your readers are looking for so you're not wasting time on products no one will buy
~ How to set up a Shopify store that's optimized for conversions
~ How to pick fonts and colors that will pop!
~ How to price your items for easy sales and big profits 
What's included in Product Perfection?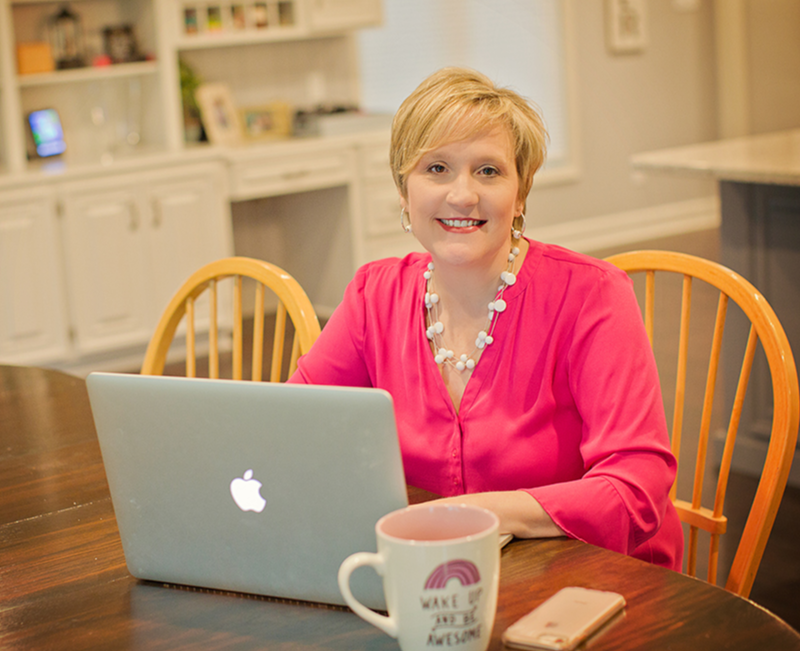 Hey there, I'm Tracie…
Don't make the same mistake I made. I was making five figures a month, had capitalized on social media and my site was growing steadily.
And then, the unthinkable happened.
I got an e-mail from an affiliate partner who made up a large percentage of my income. They said I was making too much money and slashed my rates. The income from them dropped by more than 75% in the next month.
I was devastated. It felt like the end of my blog. How was I going to make up all that money? 
It was a classic mistake of putting too many eggs in one basket. I needed to diversify my income so that I wasn't relying on only one or two sources for the bulk of my revenue. 
I realized that I could have more control over my income if I created the products myself. And that is when my online store was born. 
I remember being in your shoes and wishing there was someone who would show me how to get started. I had to figure it all out on my own and it took hours of research, experimentation, and grit to finally get it all up and running.
Then, I was shocked when I realized that it was not large traffic numbers or an email list that got me sales. It was about finding the right people who wanted my products and selling to them. 
This is something that ANYONE can do!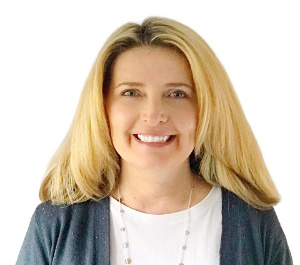 "I absolutely love this course!"
"Tracie's experience and knowledge in selling printables are PRICELESS!
I admit, I've taken a lot of courses in my time and this is by far one of the most comprehensive courses I have taken. The amount of information and value that Tracie put into this course is incredible.
The content guides you every step of the way on how to build a competitive shop to sell your printables. It doesn't matter what your budget is because Tracie gives you several options for hosting your store.
Whether you're a beginner or long-time blogger, you'll get all the information you need in this course."
Cara Palmer, CaraPalmer.com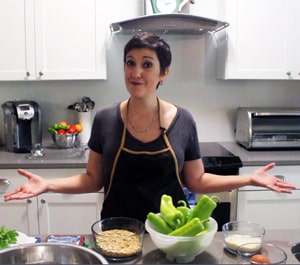 "Tracie's course was as if it were written for people like me!"
"Her constant reminders to not jump ahead kept me focused and productive.
Had I jumped around I'd have missed crucial information that I needed later in the course.
The step by step video for setting up shopify was amazing and I followed along with her as she explained all the various settings I would need to make. I would have been lost without this and still trying to figure it out on my own.
Thank you Tracie for putting this together. It's the type of hand-holding I needed for getting ready to start selling my printables!"
Liz Krause, Simple Italian Cooking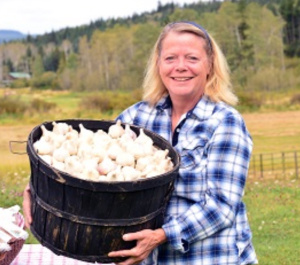 "Everything you need to know is here!"
"Tracie's course Product Perfection walked me through every single step I needed to take - from how to come up with the perfect product idea all the way through making the sale.
In between, she explains exactly how to make free printables, how to make an enticing product display for my store and setting up landing pages, tripwires and the rest.
Everything you need to know is here, including legal stuff we need to keep in mind, choosing colors and fonts for my products and how to price my products."
Annie, Country Living in a Cariboo Valley
What would you do with an extra $1,000, $2,000, or $5,000 a month? Pay down debt? Take a family vacation to someplace warm? Finally buy yourself some new clothes instead of only spending money on your kids? 
It doesn't have to be a dream. You've already built a blog, you've done most of the hard work. In fact, you could get an entire store up this weekend. 
Imagine making an extra $100 next week! That would pay for this entire course! And that would only be week one. 
Digital products are a simple way to make money month after month.
PLUS, DID I MENTION THE BONUSES?!?
What fun is a course that doesn't include bonuses?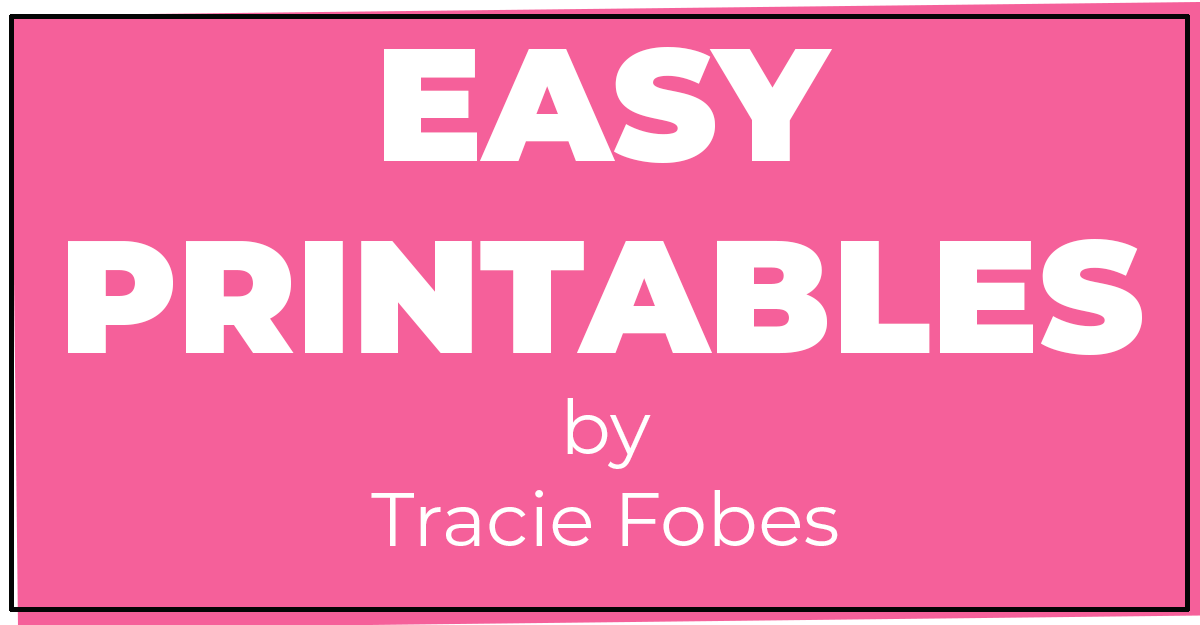 Learn how to make a printable in Canva, PicMonkey, and more! This course will walk you through HOW to make printables that people are drooling over! ($27 value)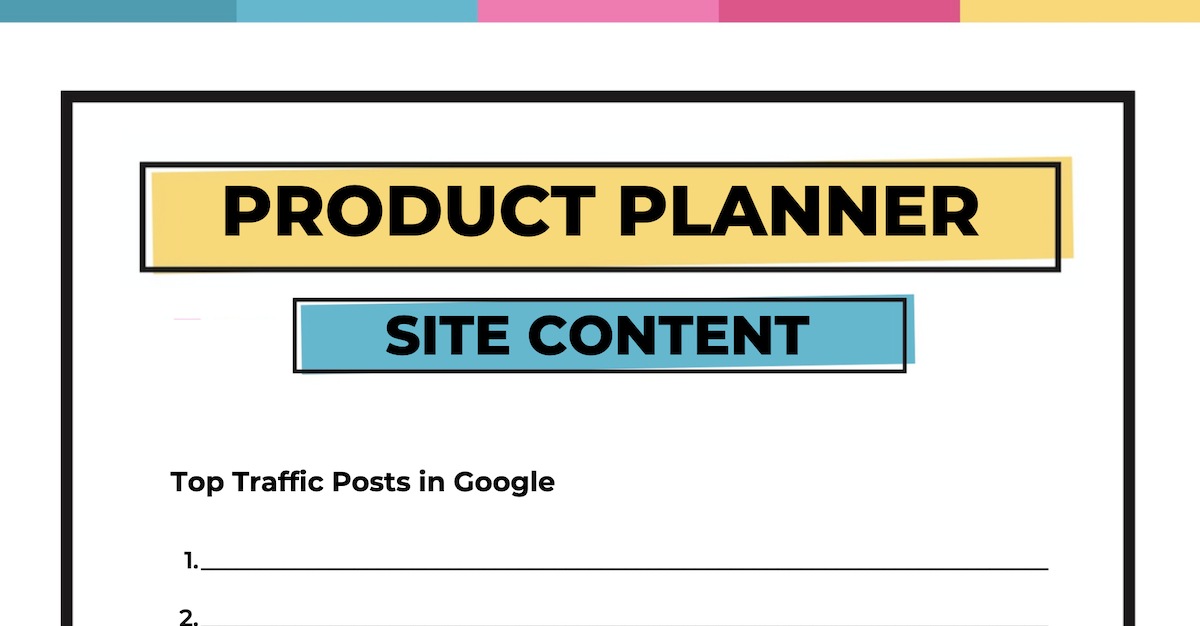 Product Planner Worksheet 
A printable guide to help you through the process from brainstorm to launch with plenty of space for notes. ($19 value)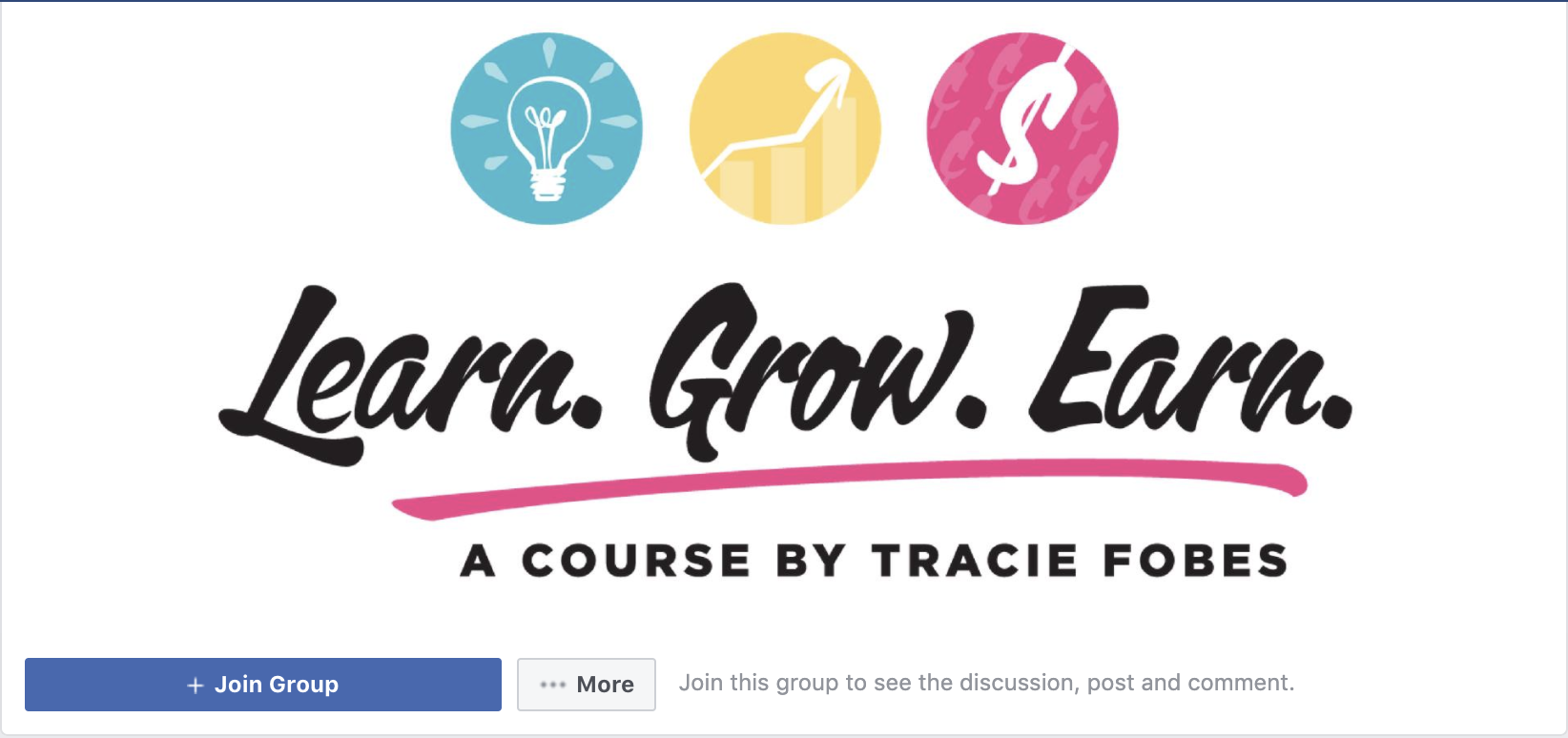 Learn, Grow, Earn Facebook Group
Ask me questions and connect with other students who are growing profitable blogs. ($50 value)
Look, I get it. You're thinking that it's all been done. The checklist, workbook, printable niche is full and there's no room for you. 
Humor me… I want you to picture the bread aisle at your grocery store. Go ahead, I'll wait… 
Is there just one type of bread? Or five? No, there are hundreds of different types of bread in that aisle! And different people buy different types. 
It's the same online. Your style, your content, your VISION set you apart and you just need to find your tribe. 
I'm not the only person in the world who sells budget printables, but look at my shop results...
I made almost $7,000 in the last two months! And my printables aren't expensive. I'm not selling $500 products to get here. In fact, the most expensive product on my site is only $26.99. 
This isn't rocket science. I can teach you how to do this, but you have to make a commitment to do the work. If you follow my process, step by step, (no jumping ahead!) then you can get your store up and running in just a matter of days. 
This course isn't for everyone. Product Perfection isn't for you if: 
~ You're not willing to listen to what I have to teach you and take the time to apply it
~ You want to skip lessons and then complain you don't understand
~ You have no interest in learning new skills
So who is Product Perfection for? Someone who:
~ Is ready to spend time setting up a store, creating printables and making more money
~ Is tired of depending on ads and affiliates for income and wants more control over revenue
~ Is excited to jump into a new project that complements and enhances their blog
FAQs
When does the course start and finish?
There is no start or stop for the course. Take it at a pace that makes sense for you and your busy schedule. It is just important that you finish and apply what you learn.
How long do I have access to the course?
How does forever sound to you? Yep! You get to come back and review the videos and modules as often as you need.
What if I am unhappy with it?
I would never want that! If you are unsatisfied with your purchase, contact me in the first 30 days and I'll give you a full refund.
Is the course video only?
Nope! The modules are presented in both video and text format. That way, you can learn using the method that works best for you.
What do I need to complete the course? 
You need a computer, internet connection, and a desire to make money! There are different checkout services to choose from and the costs vary.
I know I can create things, but I don't know how to sell! Will this course help? 
Yes! I don't want to leave you struggling to actually make money so I cover EVERYTHING you need to know. How to write a landing page, how to create a sales funnel, even how to get people to leave you reviews!